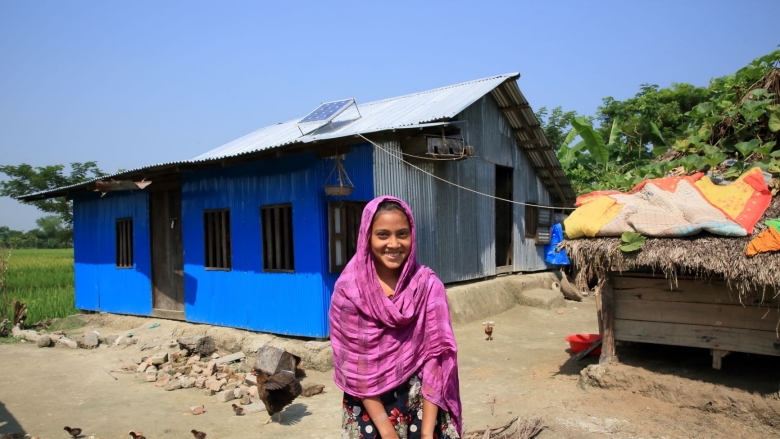 A shift in Bangladesh's growth story: solar home systems
Bangladesh's growth story has several elements, but the central element was to contribute to universal access to electricity by 2021. At the beginning of 2003, access to electricity was only reaching 27 percent of the rural population of Bangladesh, and universal access to electricity was estimated to take much longer. Rather than wait for communities to connect to the national grid, the government of Bangladesh launched the Solar Home System (SHS) program, under the leadership of Infrastructure Development Company Ltd. (IDCOL), to mobilize the private sectors and not quickly bring clean electricity services to the population.
By 2018, the SHS program had sold more than 4.1 million units, bringing electricity services to around 20 million people. In 2013, sales peaked at 816,000 when 16 percent of the rural population obtained electricity through SHS. Today, Bangladesh has achieved near universal access to electricity.
The scale of the SHS program has come to establish one of the largest and most successful off-grid electricity access programs in the world. It developed alongside rural aspirations and increased demand for quality lighting and communication services when grid access declined and power cuts became frequent.
The program also made economic sense – SHS households earned $ 745 million financially, the government earned $ 474 million from taxes on SHS products, and avoided kerosene subsidies. SHS and IDCOL dealers also earned $ 310 million and $ 379 million in net financial benefits, respectively. (These estimates are based on 2018 U.S. dollar net present value, discounted at 10%.)