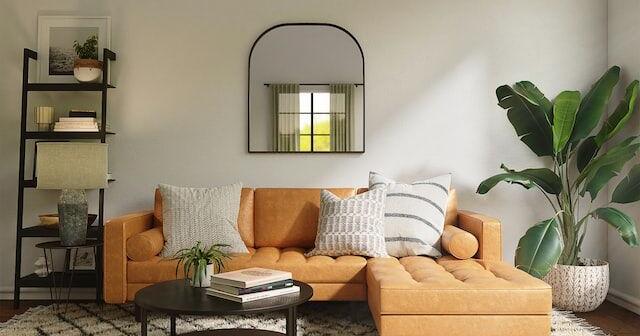 Area Rugs: 5 Reasons You Need Them in Your Home | house design
While most homeowners turn to patterned pillows, colorful accessories, and wall decor to spruce up their homes, they often overlook the one decorative accent that can really make a difference in a space: the rug.
In general, carpets are considered one of the most important elements that bring the whole interior together. They are often used as inspiration for color schemes and patterns throughout the rest of the house. You can find them in many styles, shapes, colors, and sizes, all of which can add visual interest to an interior without overwhelming it.
However, these are not the only reasons why you should consider adding area rugs to your decor. In this article, we explore five more reasons why it's important to have this floor accessory in your home.
Improves the aesthetics of your home
One of the main reasons you should add an area rug is to enhance the aesthetics of your decor. A rug of any type will create a visual path that draws attention to any connecting rooms in your home. This allows you to experiment with different colors, patterns and textures that match your personal style and complement the space.
If you're not sure which rug designs will best suit your interior, check out Wescover's rugs to find a unique rug style that will seamlessly bring all the elements of a room together. They come in all shapes, sizes, and colors, all of which can enhance your design scheme.
Provides warmth and comfort
Another great benefit of adding a rug is that it will keep your feet warm at all times. In fact, there's nothing more uncomfortable than waking up on a chilly morning or stepping out of a hot shower and stepping on a cold floor.
However, with a rug, you won't have to worry about cold feet as the floor accessory will provide you with immediate warmth and comfort.
Area rugs can also be ideal for young children who typically walk around the house barefoot and are at a higher risk of falling. The mat will provide a nice safety net and cause fewer bruises and tears.
Hides blemishes and spots
If your floors have stubborn blemishes and stains that just won't go away, you can add a rug to cover the unsightly areas. It is a better and much more affordable alternative than spending big bucks installing a new flooring system or going through difficult and time-consuming processes of refinishing or re-carpeting floors. floors.
This benefit is also useful if you are renting an apartment and you are not allowed to make repairs or modifications to the floor. Not only will you be able to hide all blemishes and stains, but you'll also have the ability to add a personal touch to your rental home.
Reduces heating bills
While there are many ways to lower your heating bills in your home, probably the most effective is to add rugs. These floor accessories provide a thermal resistance, commonly referred to as an R-value, which rates the material's ability to insulate and resist heat flow. This extra insulation can be especially helpful if you live in a basement apartment where floors can get extremely cold, especially during the colder months of the year.
For added warmth, consider placing a cushion under your rug to ensure the piece stays in place and adds an extra layer of insulation.
Reduces noise
If you live on higher floors, your neighbors will definitely appreciate you adding a rug as it can significantly reduce noise in your space. This is especially true if you have an old flooring system that is hard to walk on and noisy with every step. The mat will be able to absorb air and echo sound and make your steps much quieter.
Some rug styles that are best suited for soundproofing are soft wool shag rugs and faux sheepskin shag rugs. You can find them in different sizes and colors, all of which can fit perfectly into your home.
Photo by Karolina Grabowska from Pexels
Final Thoughts
Among the many decorative ornaments that you can include in your home, rugs are considered to be the most important element. They come in a variety of styles and designs and can instantly make your home more welcoming, comfortable and personal. On top of that, they provide comfort and warmth and can significantly reduce heating bills and noise.
If you are still hesitant to add a rug to your interior, check out our article and find out the main reasons why you should.