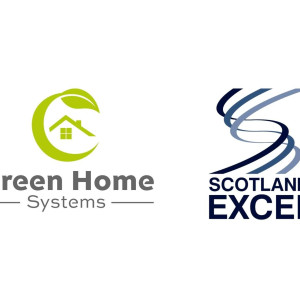 Green Home Systems named for £800m framework contract
Green Home Systems has been nominated for Scotland Excel's £800million framework contract to deliver home energy efficiency upgrades across the country.
The appointment will see the Irvine company work alongside local authorities to upgrade their housing stock and facilitate the installation of energy efficiency measures in homes across Scotland to reduce carbon emissions, tackle fuel poverty and create warmer homes.
Green Home Systems was nominated for Lots 2 and 3 in the framework which includes fabric insulation measures, renewable heating and ventilation. Founded in 2014, Green Home Systems specializes in home energy efficiency projects such as thermal insulation, smart heating systems, renewable energy and electric vehicle charging stations.
The company has completed over 10,000 energy efficiency projects to date that have prevented the emission of over 500,000 tonnes of carbon dioxide into the atmosphere.
---
---
Scotland Excel is a not-for-profit organization that provides procurement expertise to 32 local authorities and over 100 public and third sector associate members. Its cadre of second-generation energy-efficiency contractors will provide an effective and efficient way to retrofit homes and provide the ability to source whole-house retrofits. The framework is in place for four years from February 1, 2022 and is valued at £200m a year.
The Scottish Government has set a target of achieving net zero emissions of all greenhouse gases by 2045. With buildings accounting for around a fifth of emissions and energy poverty affecting a growing number of households, the Home energy efficiency is a top government priority. The Scottish Government has already imposed strict energy efficiency targets on social and private landlords, and is expected to extend them soon to owner-occupiers.
Steven Porch, COO of Green Home Systems, said: "Being nominated for this is a tremendous opportunity for Green Home Systems and underlines our commitment to a more sustainable and green Scotland. This allows us to increase our investment in our people and help them further develop their skills in our industry.
This contract will support our company's growth strategy, and we are extremely excited to take the next step in our business plan. We look forward to helping more customers create energy efficient homes with Scotland Excel.
---