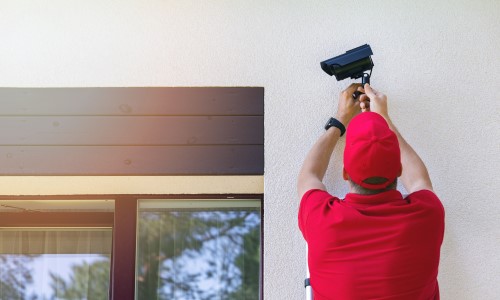 Home Security Systems: Dealers, Buying Trends and Triggers
Part of the increase in adoption of home security systems is the separation of professional installation from professional monitoring. Parks Associates has all the details.
The latest research from Parks Associates on safety, Security Buyers: Trends and Purchase Triggersfinds that 49% of DIY security system owners say they purchased their home security system because of a burglary at their home or a loved one's home, compared to only 27% of professionally installed system owners .
The research firm presented its latest research during its virtual session, "State of the Home Security Market," on August 18, as part of the 26e Annual CONNECTIONS: Premier Connected Home Conference.
Parks Associates brought together industry players from professional services channels and heard first-hand about connectivity challenges and integrating smart home technology into offerings. The 75-minute session included visionary insights from leaders and interactive discussions on the impact of new technologies and services and the challenges that come with smart home technology.
There are many new entrants in the The DIY and surveillance landscape, therefore, companies need to go beyond the standard value proposition of peace of mind to differentiate themselves in this crowded market. Benefits such as ease of use and innovations in access control can help solutions stand out. Some security companies are branching out into new areas, such as energy services and vehicle monitoring.
Part of the increase in adoption of home security systems is the separation of professional installation from professional monitoring. Self-installation offers consumers a new way to buy with lower upfront costs. Lower prices, contract-free offers and new installation and service options give consumers the ultimate choice in home security, automation and monitoring services.
Consumers expect their security systems to provide basic interactivity allowing them to remotely access and control the home security system and receive notifications as intended or requested.
Consumers can determine the optimal combination of installation, monitoring and automation that provides a sufficient level of security and convenience for their home – a "safe enough" package for their needs. The research firm found that 24% of professional surveillance security cancellations in 2021 were due to consumers acquiring smart home devices like network cameras.
Although consumer demand is high for pro monitoring and NPS scores are relatively good for professional monitoring services, many consumers still report a high likelihood of switching providers. This large segment of consumers wishing to switch providers may have little to do with the provider's service. Yet the lure of cheaper options from DIY gamers as the price of professional monitoring continues to rise for established gamers pro-install in the space.
Parks Associates also reports that 41% of customers reporting a high likelihood of switching might be the "canary in the coal mine" as the rising monthly monitoring fees of established installation players and the availability of Cheaper surveillance from DIY players are attracting customers. away from the watchdog model of $40-$45 per month, leading consumers to "price up" towards cheaper products.monitoring services.
When it comes to shopping channels, online shopping has become dominant. By decoupling system installation from system purchase, DIY solutions have expanded the channels through which consumers acquire security systems.
The most common method of acquiring a security system is now online, accounting for almost a third of all system purchases. The online purchase form allows customers to search and research all of their choices for a security vendor.
Customer age strongly influences channel preferences, with younger consumers buying online or at retail and older customers buying from a company representative or using a system already installed in their home. Suppliers need to be aware of the potential frustration consumers can feel by not providing transparent pricing or easy-to-navigate websites, which ultimately impacts their potential customer base.
---
Sadirah Pathan is a writer for Parks Associates.
SSI has partnered with Parks Associates to create DIY FYI, a column designed to help dealers keep up with important smart home market developments, the competition, and whether they want to get into something they consider as a new opportunity.
Parks Associates will virtually host the next CONNECTIONS sessions on October 20 and November 10. This leadership conference includes presentations from key Parks Associates analysts and visionary sessions featuring leaders from the connected entertainment and digital home technology industries. Register here.