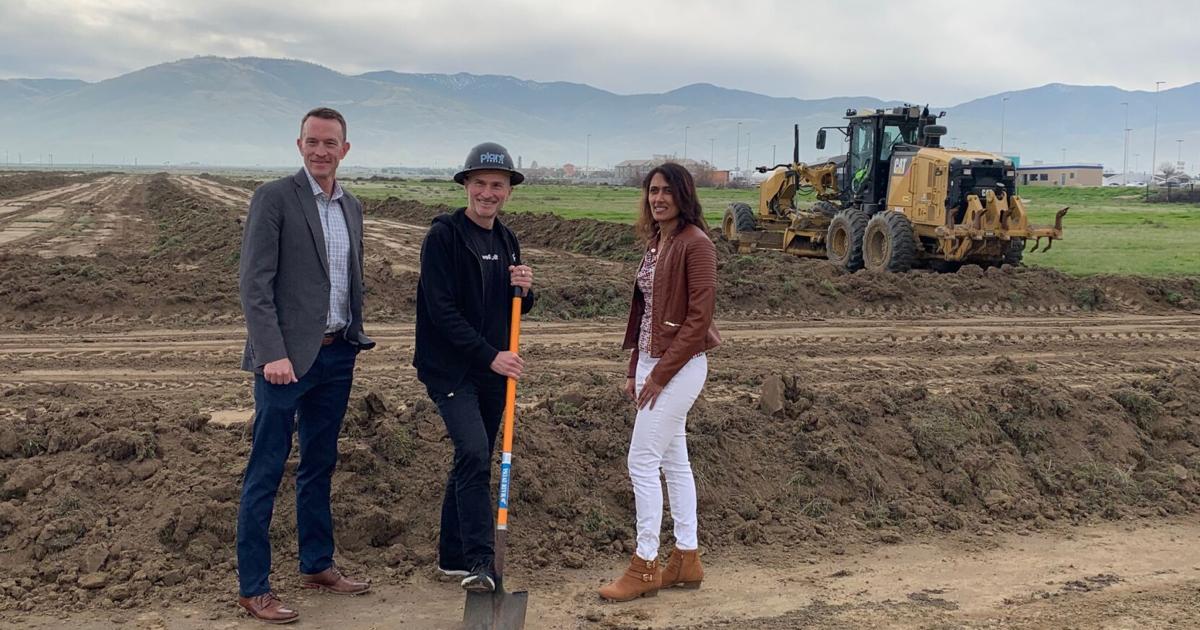 Innovative Manufactured Home Company Opens Plant in Kern County | News
In about a year, a vacant lot near Tejon's outlets will be buzzing with activity.
Inside a new 270,000 square foot factory, components for new homes will be manufactured every day. Plant owner Plant Prefab Inc. hopes the plant will pave the way for a cleaner, cheaper model for building homes.
On Thursday, Plant Prefab executives held a small groundbreaking ceremony at the site of the future plant, which will one day employ about 440 people.
"We're focused on building extremely durable, healthy, high-quality homes much more efficiently," said Steve Glenn, CEO of Plant Prefab. "For those of us who care about climate change, we need to build buildings more efficiently, from an energy, water and resource perspective."
According to the International Energy Agency, a Paris-based intergovernmental organization responsible for advising countries around the world on energy issues, the building and construction industries emitted 39% of industry-related emissions in 2019. .
The US Environmental Protection Agency says that energy use primarily related to heating commercial and residential buildings accounts for 13% of the country's total greenhouse gas production.
To that end, Plant Prefab's $30 million facility will use automation to build prefab homes with 30% less waste than traditional construction in 20-50% less time. Additionally, the company claims that its homes cost up to 25% less than those in traditional markets.
"Building in a more environmentally responsible way is at the heart of our DNA," Glenn said, adding that the plant will also solve the state's housing crisis through its ability to build homes relatively quickly and on less. cost. "I think we focus on a few different areas."
Plant Prefab allows customers to design their own homes or choose from a collection of renderings. His design studio is based in Santa Monica.
At its most productive level, the Kern County plant will be able to produce the equivalent of 900,000 square feet of living space per year, which the company says equates to 800 "living units ".
Along with other plants in Rialto and Ontario, the Kern County location is the third plant opened by Plant Prefab, significantly increasing production. The company chose Kern County after researching several states for its relatively low cost and access to transportation and workers.
The company received a Kern County Board of Supervisors tax refund worth up to $6.6 million over 30 years.
If all goes well, Plant Prefab could also contribute to housing needs attributed to Tejon Ranch residential and commercial projects like Grapevine.
"We are thrilled to welcome Plant Prefab to the Tejon Ranch Commerce Center," Joseph N. Rentfro, executive vice president of real estate at Tejon Ranch Co., said in a statement. "We offer a state-of-the-art commercial/industrial center strategically located between Los Angeles and the Bay Area, with efficient access to Interstate 5. Given the location, Plant Prefab will be able to reach the entire west of the United States and have room for future growth.
You can reach Sam Morgen at 661-395-7415. You can also follow him on Twitter @smorgenTBC.