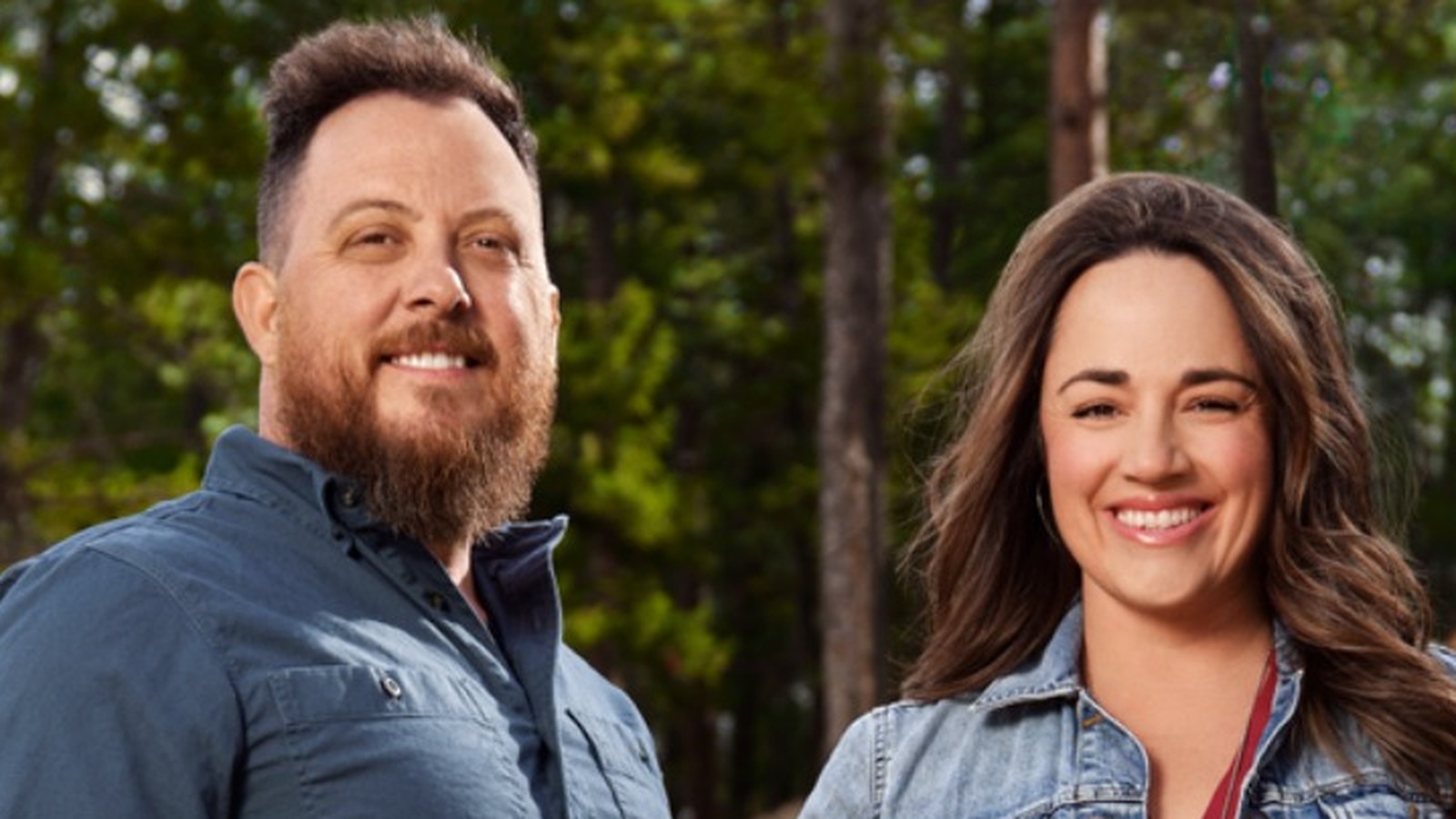 Jared and Amber Phifer talk about their new interior design show
How has the popularity of home improvement shows and social media changed your work?
Amber: This is a really probing question. As a designer, I notice a big influence on the narrative that is written in home improvement shows in general. This DIY, save cost, do it yourself, participatory idea that I think people have in building their homes, which seems beneficial, in some ways. But I think when it comes to design, especially in the complexity of a new home and all the rooms and rooms associated with it, I think one of the most difficult contributing factors is when clients claim in actually be the designer and they really complicate the process. It's a challenge that I see that I attribute to the narrative that television gives to design and build.
Jared: It also speaks to people. I mean, everyone needs a home. I think it really speaks to people who are like, "Maybe I could do that." Watching someone else do something is inspiring. And so I think that's probably why there are a lot of shows like that. And that's probably why there aren't any do-it-yourself medical shows.
amber: Do-it-yourself surgery.
Jared: Yeah, DIY surgery, let's go. Oh man. I think everyone is creative at heart. They want to be creative in something, so doing something with their hands, building something, or coming up with an idea and drawing it really speaks to everyone.
Amber: Yeah. I think that's probably what people are drawn to at home building shows or design shows. It's inspiring, especially when it comes to the home. I think people really connect with that because everyone wants a home that they can feel comfortable in and inspired by.
What do you want people to take away from this show? Do you want to change the narrative for the next generation of designers, builders and owners?
Jared: We need the next generation to actually care about making the trades. I think there's going to be a huge loss of workers in the trades. It has gone down because you can make more money in just about any other industry. It's really difficult, but it's a lot of fun. It is rewarding. And you sleep very well at night.
amber: Because you are so exhausted.
Jared: I would just say to the next generation, it's fun. It's worth it. Being part of something where you actually care about what you do means more in the long run than just chasing money.
amber: There is a certain satisfaction in building houses that I suppose people who have never tried would not experience, this sense of accomplishment. But I would like people who are maybe interested in designing and building homes to know that there is joy and satisfaction in achieving a goal with a whole bunch of people involved. [After] whatever it takes to figure it all out, take a step back and say at the end, "Wow, that took a lot of effort. And it didn't exist before, and now it's here, and now it's is someone's home for the next 100 years." I think you leave behind a legacy, and it's not just, "Let's do it, do it, and move on." You are actually leaving some of your creativity behind.