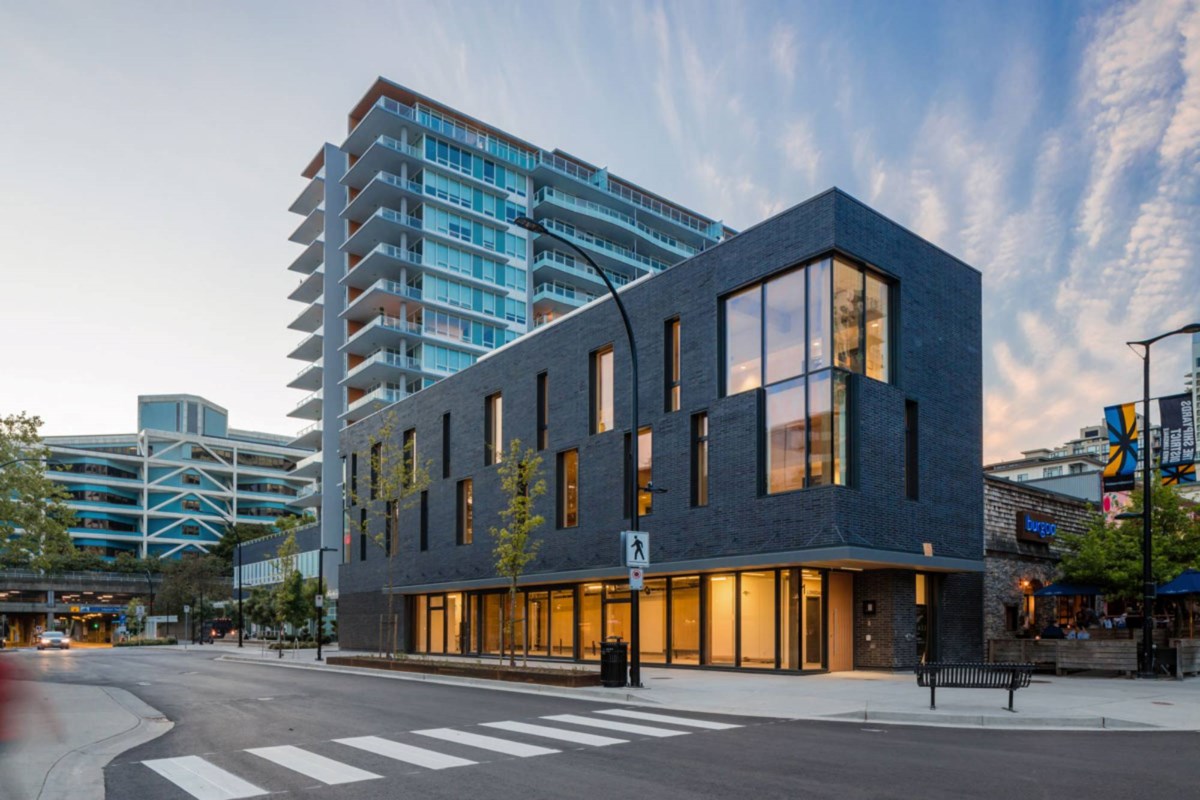 Northern town explores new approaches to sustainable home design
North Bay developer wants to put Passivhaus design into practice with condo project
Most homeowners today would never think of buying a home without doing an inspection first, to make sure what they see is what they get.
But even taking that precaution, said North Bay engineer Dave Smits, they only get half the picture.
He believes that not having data on the functionality of a home – for many, the most important and expensive asset they ever own – prior to purchase is analogous to buying a car without knowing its performance rating.
"If I was told the car I was in hadn't passed any crash tests or any other performance tests, I don't know if I would want to drive in that car," said Smits, a mechanical engineer with more than 30 years of experience in building design.
"So why do we live in homes that haven't had these tests?"
Smits, a partner with North Bay-based Induspec, made his comments during an online conference on sustainable design Feb. 10, hosted by Next Economy: North Bay, a local group of businesses and community leaders promoting a low-carbon economy.
Although efficiency and durability have become priorities for most builders, Smits said Canada as a whole has done a poor job of advancing their use over the past two decades.
Based on existing data, he said, the energy efficiency of residential buildings in Canada has improved by about 30% in 27 years, or just over 1% per year.
Continuing down this path will not be enough to meet current sustainability goals, he argued.
"If we're going at one percent a year in terms of improvements, it just doesn't seem at a sufficiently aggressive pace," he said. "Is this really a path to sustainability?
Smits is a proponent of Passivhaus (passive house) design, a building ideology that considers factors that make buildings more energy efficient, sustainable, and comfortable for users. And it can be applied to residential and commercial construction.
This includes considering the position of the sun when siting a building, installing good windows with a high R-value, creating an airtight envelope, and installing an efficient heat-recovery ventilator, Smits said.
Building components can be tested during construction to ensure it will perform as advertised.
Conservatively, Smits estimated, buildings constructed to Passivhaus standards can improve a structure's performance by 50 to 70 percent over what can be achieved with contemporary building codes.
But some projects are so effective they achieve a 90% improvement, so they can almost be heated with a "big hair dryer," Smits said.
"So with effective design, really careful planning, thinking about where your sun is…that's the kind of performance boost we're talking about."
Want to read more northern business stories? Subscribe to the Northern Ontario Business Newsletter here.
In addition to energy efficiency, Passivhaus buildings are quieter and more durable in the event of an emergency.
"Depending on where you are, it can take days to cool down in the event of a power outage and may never freeze just because of the nature of how it's built," Smits said.
The Passivhaus design is now practiced in 40 countries around the world, he noted, and an example in northern Ontario is currently in the works.
Green-vision Developments, a North Bay design and construction company led by Brannyn Hale, plans to build Vision Park North, three eight-story condominium buildings on the shores of Lake Nipissing that will follow Passivhaus standards and use solid wood – engineered wood that is built for strength and longevity – in its design.
Little information is publicly available about the project, including its construction schedule or financing.
But Smits, who has been involved with the project in an advisory capacity for the past three years, called it a "historic project" because it will be the first building of its size and type to be built in the North.
It is inspired by Brock Commons, an 18-story, $51.5 million student residence at the University of British Columbia, which was built of solid wood and completed in 2017.
Wood, when protected from moisture and rot, can provide a strong building structure for 100 years or more, Smits said.
Add to that the Passivhaus and Green-vision principles to achieve high-performance condominiums that will last for generations.
"By building a better envelope around this building, we've almost guaranteed that the life cycle of this building is truly indefinite," Smits said.
"The advantage with wood too is that when you build in a factory like we are and it will be for this project, you can machine it to tolerances that are down to the millimetre. So when the building is put together, it fits together very, very well.
In countries that have adopted Passivhaus design, there is an initial increase in costs as companies adapt to new ways of building, Smits said.
But over time, as builders adopt improved construction processes, such as using pre-engineered wall systems or pre-engineered mechanical systems, construction speeds up and costs come down, he noted. .
In Canada, a few companies are beginning to produce pre-engineered components to the Passivhaus standard, and slowly more and more tradespeople are gaining Passivhaus construction certification.
Smits believes government mandates could accelerate domestic production of pre-engineered components, reduce costs and encourage widespread adoption across the industry.
While it may not be possible or sensible to demolish existing carbon-storing buildings to rebuild Passivhaus-style, making it a priority in the future could completely change the way we build.
"If you choose the right building materials, like pre-engineered wall systems and other components, in the future you can deconstruct this building and reuse many of these components," Smits said.
"But you have to think about how you design and build these buildings."