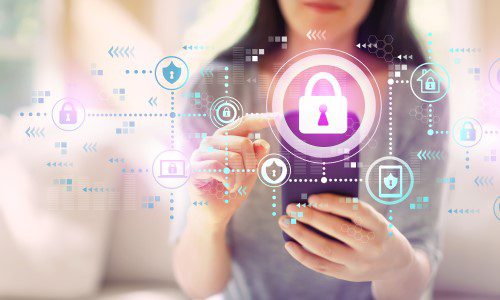 Research Reveals Home Security Customers Value Choice and Prefer Standalone Products
The uncertainty caused by COVID-19 has heightened consumer anxiety about the safety and security of their families and homes. These circumstances have increased the volume and type of consumers seeking security-related home solutions.
At the end of 2020, Parks Associates research found that 27% of broadband homes strongly agreed with the statement, "I am much more concerned about the physical security of my home than is five years old" – and this number rises to 43. % among households with children.
While home security system adoption remained stable at 26-27% from 2014 to 2017, a 10% increase moved the needle to 36% adoption in Q2 2021.
Parks Associates reveals that adoption of smart home and security devices is increasing in broadband homes, and consumers are adopting standalone devices as well as do-it-yourself home security solutions.
Since 2021, smart home security devices such as network cameras and smart doorbells have achieved over 10% adoption each in all broadband homes. Do-it-yourself installed security systems such as Ring Alarm, SimpliSafe, Abode and do-it-yourself offerings from national brands such as Comcast and ADT have increased consumer familiarity with the category.
Lower prices, no contract offers and these new installation and service options provide consumers with the ultimate choice in home security, automation and monitoring services. Consumers can determine the optimal combination of installation, monitoring and automation that provides a sufficient level of security and convenience for their home – a "safe enough" package for their needs.
At the same time, broadband service providers have expanded their value-added service offerings to include additional devices, support services and consumer applications, including home automation and home security solutions.
Last year, the retail channel dominated as the top channel for standalone smart home devices, with 25% of broadband households reporting having purchased smart home devices from an online or national retailer. Security dealers are an important secondary channel for smart safety and security devices, while HVAC contractors are an important secondary channel for smart thermostats.
In addition, consumers are beginning to take an interest in whole-home security and complementary network services. The role of consumer managed services will continue to grow with additional network protections, including cybersecurity, network monitoring services, and other features such as parental controls.
Discovery Value by choice
Consumer opinions on home security installation and monitoring have changed as more options are available. Households are experimenting with different offerings from security vendors and standalone devices, which eventually broadens adoption. Understanding the choices consumers make for home security solutions based on their stage in life helps provide insight.
Households with children have always been a dominant group for home security systems. Brands have the opportunity to increase recognition and value with the "New Household" and "Young & Established" groups, many of which will become "Parents" seeking to adopt a security system and other relevant services such as parental control.
Although the Young & Established group lags these other segments in security adoption today, they show higher purchase intentions for security systems than parents, suggesting latent demand. which is not yet reflected in sales.
Self-installation has become a new option for consumers that is popular and widely adopted. Fifty-six percent of all new security system installations in the past year are self-installed. Parents and new households are more likely to install their security systems themselves, while 'seniors' and 'empty nesters' use professional installers. To meet the needs of consumers at all stages of life, security vendors are advised to offer both installation options.
Smart home security devices have similar value propositions to traditional security systems and can serve as an alternative to these systems due to the easy and low cost installation options. While security systems with professional monitoring provide more peace of mind and security for consumers, smart home devices aren't far behind. At the same time, interoperability and installation issues continue to be a problem for consumers.
In Q2 2021, 36% of U.S. broadband households owned at least one basic smart home device and 25% owned three or more. The vast majority of smart home devices are self-installed, but almost a third of consumers have these devices installed by professionals.
Overall, the acquisition of smart home devices is usually incremental rather than all at once. As consumers add devices, they are actively looking for products that work together and are controlled by a single app. Eighty-six percent of smart home device owners say they want a unified app to control their devices. This will become an increasingly important point as consumers continue to add devices to their network.
Parks Associates will showcase consumer research impacting the home security market and discuss key trends affecting the smart home industry at its flagship event, CONNECTIONS 2022: the first conference on the connected home, in May. Now in its 26th year, CONNECTIONS is the only connected home event to focus on emerging use cases and business models that successfully engage consumers and increase revenue in the convergent ecosystems of smart home, connected entertainment and mobile telephony.
This research is taken from recent research by Parks Associates on behalf of Comcast Xfinity, Home Security: Choice is the Ultimate Value Proposition.
---
By Jennifer Kent, Vice President, Research, Parks Associates and Tam Williams, Contributing Analyst, Parks Associates
Editor's Note: Parks Associates has partnered with CE Pro's sister publication, Security Sales & Integration, in the creation of DIY FYI, a column designed to help dealers keep track of important smart home market developments, the nature of the competition, and whether they want to get into something they see as a new opportunity. This article originally appeared on the Security Sales and Integration website.