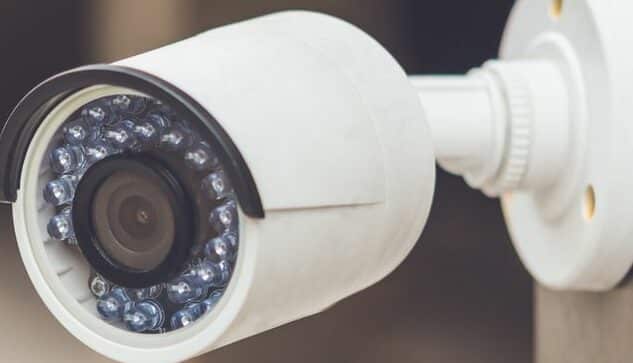 The best outdoor wireless home security cameras
We have thought so that you only have to make your choice. Here are all the must-have features we know your future home security camera won't be able to live without.
Camera quality
Of course, the most important feature of these devices will be at the top of our list. Camera quality refers to the video and audio output of a camera. The resolution of the lens determines the clarity of the images produced on it, and the higher this number, the better the image quality. Therefore, HD quality cameras (720p, 1080p, etc.) produce lower quality images than 2K or 4K resolution ones. Similarly, a camera's audio system determines its sound quality and functionality. A one-way security camera only allows you to hear audio from recordings, while a two-way/full-duplex system allows you to hear and speak through the camera. For example, being able to tell the delivery person to drop off his package in front of the front door.
Night vision
Studies show that crime happens more at night than during the day. Once you get a camera with solid recording quality, the next thing you would want to do is make sure your device can see that clearly at night. Security cameras have night vision capabilities through different types of apertures, lenses, spotlights, and sensors. This helps them see just as clearly at night, producing crisp color images.
Power and battery life
The most practical types of home security cameras are removable, battery-powered devices because they can easily be charged when needed and installed wherever you want. On the other hand, wired cameras must be installed close enough to a power source so that they are constantly operational. The best battery-powered security cameras last a very long time and only need charging once every three to six months. It shouldn't take too long for said batteries to be fully charged either, as the average charging time for a well-functioning camera battery is five to ten hours. With wired devices, once these devices are plugged in, they work as long as they are in good condition. However, their pitfall is that they turn off once there is a power outage or there are no electrical issues.
WiFi and/or Bluetooth connectivity
If there's one thing that spoils us these days, it's the ability to connect to devices at our convenience, and facilities like WiFi and Bluetooth make it a breeze. Thanks to advances in technology, our home security cameras also have a variety of connectivity options and allow us to connect via WiFi and sometimes Bluetooth as well. Some security cameras require you to have an additional hub to connect via WiFi, but all of our selected products do not require additional tools or costs. Connect, use and download recordings with ease.
Storage type
Security cameras store images in two main ways: internally and externally. Some devices store your recordings locally for a short time in built-in storage systems, while other devices allow you to use an SD card to keep a larger volume of footage. On the other hand, some devices only allow you to store recordings in the cloud through certain software from the manufacturer. In most cases you will need to subscribe to these platforms to get monthly/annual access to this additional storage which is often only available on the cloud for a certain period of time.
Durability and reliability
Your future home security device must be able to withstand a reasonable test of time and must be reliable even in the harshest conditions. A durable device is made of premium weather and water resistant materials that can withstand extreme weather conditions, from heat to rain to snow. Because they're outdoor safety tools, they need to be consistently productive in a wide range of conditions so you can always count on their protection. The durable and reliable nature of our chosen security cameras gives you the best value for money by remaining useful for years to come.
Notice
We all hate seeing unnecessary notifications popping up on our screens. Not only do they take up space, but they also have a unique way of increasing our anxiety levels for no reason. Intuitive security cameras are programmed to show you only what you need to know and what is important for your safety. These devices are usually connected to smartphone apps capable of providing smart alerts under certain conditions, such as motion detection. Some of them go even further by being able to differentiate between people/animals/vehicles/packages and give you detailed notifications based on those identifications, although this is often a paid feature via subscriptions software.
Sensors
How can a security camera tell the difference between an animal and a vehicle, or see so clearly at night to tell when there is an intruder, or be able to tell when something is moving in its field of vision, or better yet, remember a visitor's face or identity? All of this and more is happening through the use of sensors! Sensors are utilities used to sharpen the intuition of security cameras and also make them more alert. A device with the right sensors and the right programming is truly a force to be reckoned with.