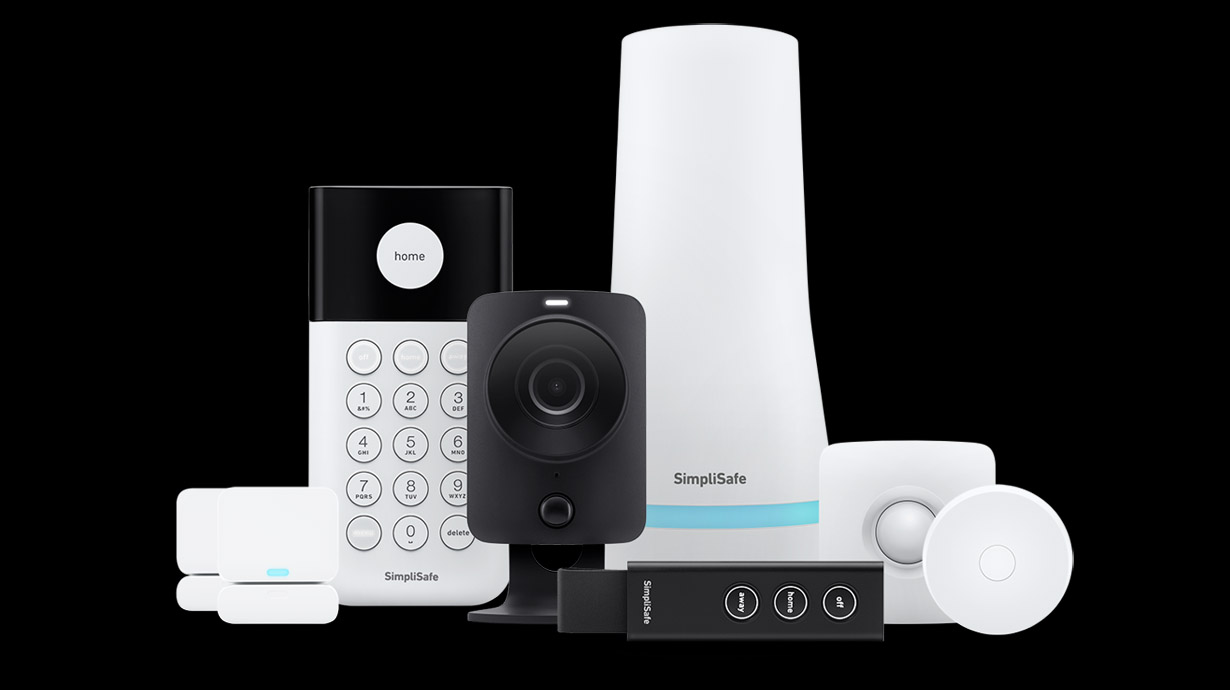 Verizon customers get home security with home internet
BASKING RIDGE, NJ – The networks that more and more people rely on and the lightning-fast home Internet solutions they power now come with customer peace of mind. Just in time for this year's summer travel season, new Verizon 5G Home Internet and Fios customers can get a SimpliSafe home security system and a month of their most comprehensive professional monitoring – to help protect their homes against burglary and theft.
New customers who sign up for Fios Gigabit will be eligible to receive a five-piece SimpliSafe security system that includes an HD indoor security camera, two entry sensors, a keypad and a base station, which functions as the brain of the system, plus a month of free professional monitoring – a $400+ value, on us. Customers who sign up for 400/400 Mbps or 500/500 Mbps will be eligible to receive a $300 four-piece bundled security system; and customers subscribing to a 200/200 or 300/300 Mbps plan will be eligible to receive an HD indoor security camera – a $99 value.
Verizon 5G Home Internet starts at just $25 per month with most auto-pay unlimited 5G mobile plans, making it one of the most affordable options on the market today. And with the rapid expansion of 5G Ultra Wideband across the country, it's now available to over 30 million people. Customers without a Verizon mobile plan only pay $50 per month.
Our award-winning Fios is currently available in several key northeast metropolitan areas, providing ultra-low lag home internet over the 100% fiber optic network, with download speeds up to 25 times faster than cable. Fios recently launched a new 2 Gigabit connection plan with peak Internet speeds of between 1.5 and 2.3 Gbps for uploading and downloading – the fastest speeds ever seen for Fios customers and the fastest speeds ever. speeds offered to New York consumers for home Internet. The service will be extended to other markets later this year.
SimpliSafe has been recognized for "Best Home Security Systems" by US News & World Report for three consecutive years. When paired with a secure, fast, and reliable connection like Verizon 5G Home Internet, customers get a winning combination of protection and reliability, without compromising affordability. Verizon 5G Home Internet not only offers speeds of up to 300 Mbps, but also its worry-free commitment policies – there are no contracts, data caps, additional fees or termination clauses. And the price of $25 per month is locked in for two years. Plus, 5G Home Internet and SimpliSafe are easy to set up.
The SimpliSafe package is perfect for summer travellers. Whether they're away for a long weekend or an entire month, travelers can rest easy knowing that their home is protected by award-winning technology and professionals, and that they can check on the status of their home from n anywhere by visiting the SimpliSafe app on their phone or tablet.
This offering builds on Verizon's network-as-a-service foundation and supports its core areas of growth and innovation in mobility, national broadband, value market and network monetization.
You can learn more about this and more at verizon.com/deals.