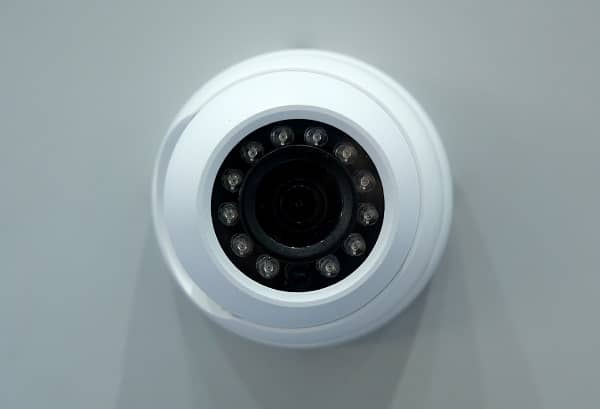 Why 'smart' home security alarms need improvement – London Business News
The whole point of security alarms is that they should give you peace of mind that your home is safe at all times. Yet research and anecdotal evidence has proven that with many smart home alarms, that's just not the case. Indeed, while technology has undoubtedly improved and made our lives easier, it also has the potential to go wrong. And when it does, the consequences can be devastating.
Ring, for example, is one of the most popular doorbell apps on the market today. It allows the user through video doorbells, security cameras, alarm systems and smart lights to monitor their property and send alerts when someone is at the front door or if it detects movement outside.
The problem, however, is that it's prone to a host of technical issues. Chief among them is the fact that it is incompatible with certain smartphone technologies. Because it is now only available for iOS 14 or later users; Android 9 or later; or Fire OS 7 or later, which rules out a slew of people with older versions. As a result, many users had to foot the bill for a new phone or a new alarm system.
Then there is the video doorbell charging issue. here, customers reported that it suddenly stopped charging or the chime stopped ringing. Just this month, the app was also prone to major outages, preventing users from logging into their accounts for a long time. Ring later confirmed that no breaches occurred, but it remains a major security issue and disruption for users.
Wi-Fi connectivity issues
It's not just Ring that has had its issues. There have been reports of MoonShot sensors not responding after losing a Wi-Fi connection or the key fob used to control them not working. MoonShot sensors are also susceptible to being triggered by the slightest movement of wind or sunlight, according to users. Worse still, there have been reports of the alarm going off despite the control panel displaying that it has been disabled or even when there is no movement at all.
More worryingly, there was one reported case where there was evidence of a break-in, but the sensor failed to detect it at all. One disgruntled customer went so far as to sum up MoonShot as the "Windows Vista of burglar alarms – great idea but terribly executed". Based on the evidence presented, it's hard not to disagree, the MoonShot sensors seem like a complete disappointment. Other disgruntled customers have argued that the MoonShot product is incompatible with pets, with dogs and cats often triggering the sensors despite the product's claims that it is "pet friendly".
Even tech giant Google is not immune to such problems. A Who? investigation discovered that Google Nest Hello can be exploited by a denial of service attack, which hackers can use to prevent the doorbell from recording, leaving a home vulnerable to a break-in.
In all of these cases, there is a common theme: the technology behind the alarm systems just isn't up to snuff. Many of them are cheaply made and have not been tested to a rigorous enough level. This is further evidenced by reports of poor camera image quality. Surely that defeats the purpose of having a camera in the first place if the user can't properly see what's going on?
Another big concern is privacy. As with CCTVs, many people fear that the systems can be easily hacked by criminals, who can then disable them and gain easier access to their property. This is an inherent problem given that smart home alarms need to be connected to the internet to work. And the more devices involved, the more attack points there are for the hacker.
This is why it is essential to invest in a reputable and reliable brand. Sometimes that means paying a little extra to get a quality wired system that works well and isn't susceptible to basic faults.